This tutorial will show you how to access the Virtuemart v2 administration system on your Joomla website.
You will first need to login to your Joomla backend adminsitration system. See our other tutorials for information about how to do this on Joomla v3+.
There are two ways to access Virtuemart v2 on your new website.
Button on Joomla administrator control panel.
On your main Joomla Administrator control panel in a section titled 'Web Site Admin' you will see an icon labelled Shop Admin as in the example below. Clicking this will open the main Virtuemart 2 shop control panel.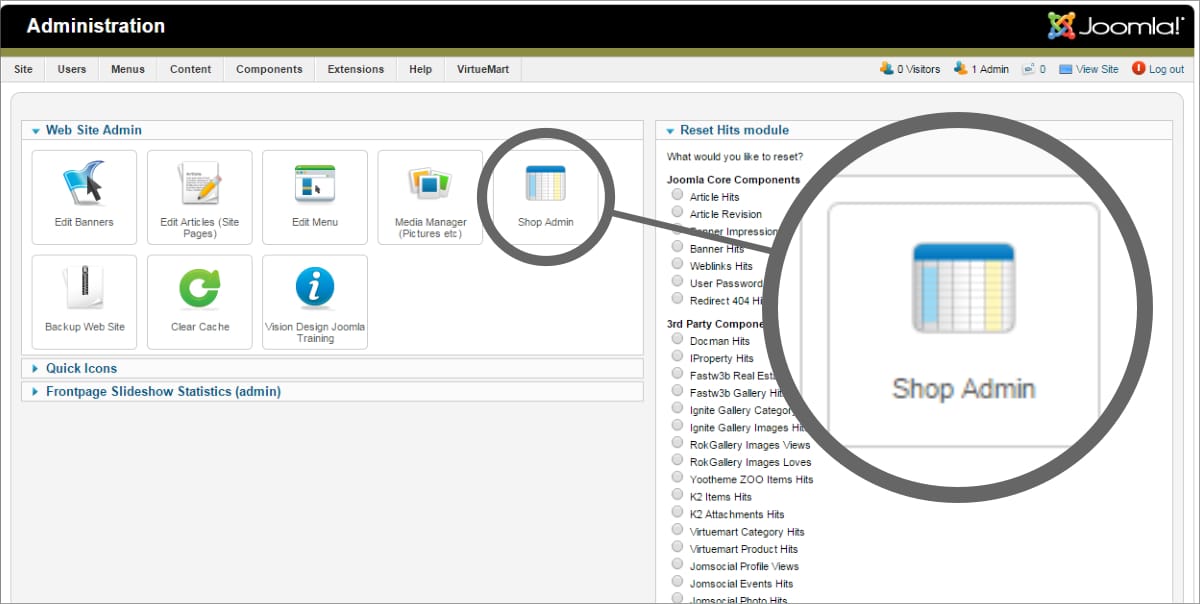 Via the Virtuemart 2 menu
Above the Web Site Admin ection you will see a menu of options. The last option is 'Virtuemart'. Clicking this will open the main Virtuemart 2 Shop Control Panel.
Additionally, you can access specific functions within Virtuemart using the menu which is displayed on hovering over the word 'Virtuemart', see example below.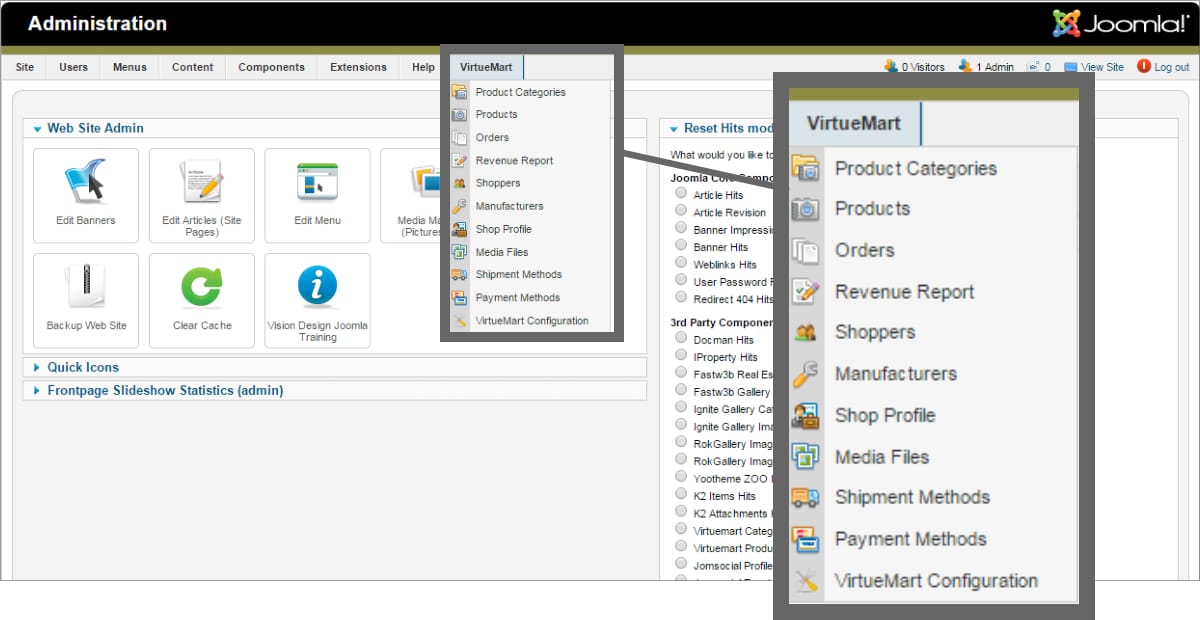 The options within this are:
Product Categories: The different categories of products within your shop.
Products: A list of products in your shop.
Orders: A list of orders received.
Revenue Report: A report which can be used to assist your accounting.
Shoppers: A list of registered customers.
Manufacturers: A list of product manufacturers added to your shop.
Shop Profile: The main profile for your shop. This holds key information which helps your shop function and care should be taken if changing any of the information.
Media Files: A file management system to view images and other media added to your shop.
Shipment Methods: A list of available shipping/ postage options available in your shop.
Payment Methods: A list of available payment methods available in your shop.
Virtuemart Configuration: The main configuration system for your shop. Care should be taken when making changes to this section of your shop.
Each of the menu options will be covered in separate tutorials.
Whichever way you choose to access the Virtuemart 2 Shop Control Panel, you will see the following layout: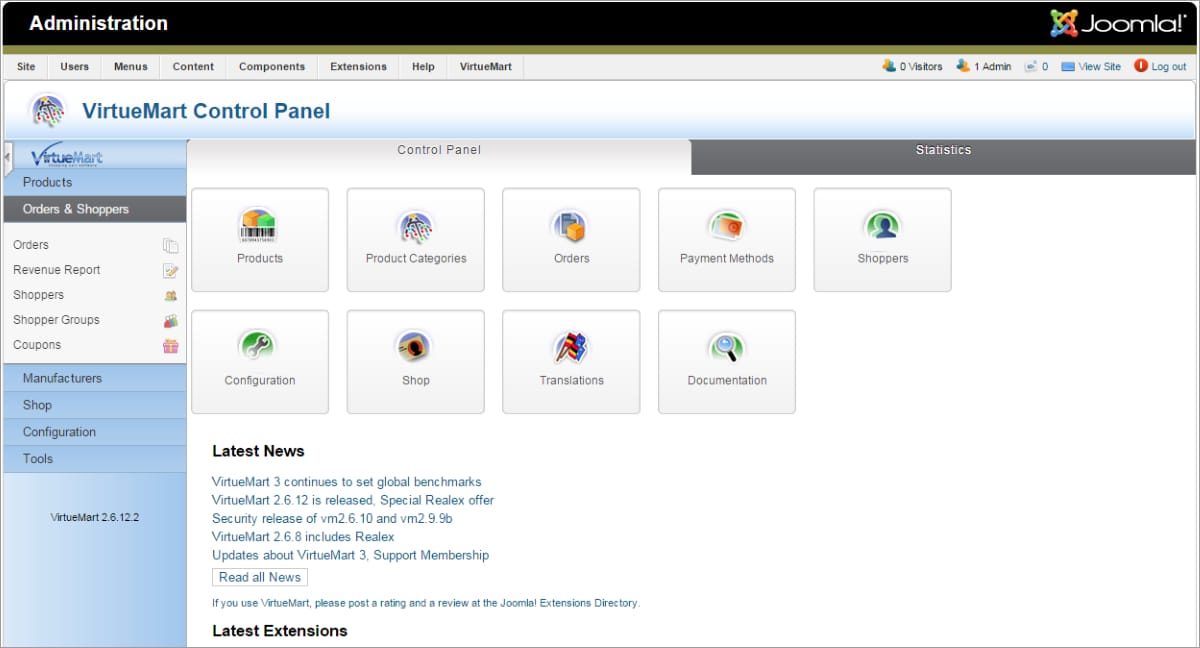 Return to Virtuemart Shop Control Panel
You can return to the Virtuemart Shop Control Panel at any time by left-clicking the Virtuemart badge shown top of the left menu as in the image below.
Return to Joomla Administrator Control Panel
You can return to the main administrator control panel by left-clicking the white icon displayed top left of the Joomla window.

This concludes the lesson: How to Access The Virtuemart 2 Admin System.