Designers like me know you can never have too many sources for photographs but many professional options require you to make credit purchases, or, pay expensive per image prices. These often come with restrictions on how you can use the image and some even dictate for how long it may be used.
Thankfully, there are a number of options for anyone who seeks an alternative to paid stock image libraries for good quality, royalty free, stock photography which can be used in personal and commercial projects.
Creative Commons License (CCO)
Creative Commons is a license scheme under which the person submitting relinquishes all control and rights to the item.
The Creative Commons License reads: "The person who associated a work with this deed has dedicated the work to the public domain by waiving all of his or her rights to the work worldwide under copyright law, including all related and neighboring rights, to the extent allowed by law." Basically, you can copy, modify, distribute and perform the work, even for commercial purposes, all without asking permission.
Creative Commons Zero
Images under this license can be used with no restrictions, for private, or, commercial work.
Creative Commmons with Attribution
Images under this license can be used with no restrictions, for private, or, commercial work, however, you will need to cite the photographer/ designer on the page the image is used. A link back to their website, or, profile on-line is also normal practise.
Our Top Five Sources For Free Photo Images
So, here are the Vision Design Services top Five Sources For Free Photo Images. Each of the five operate under creative commons and all have something unique to offer.
1. PixaBay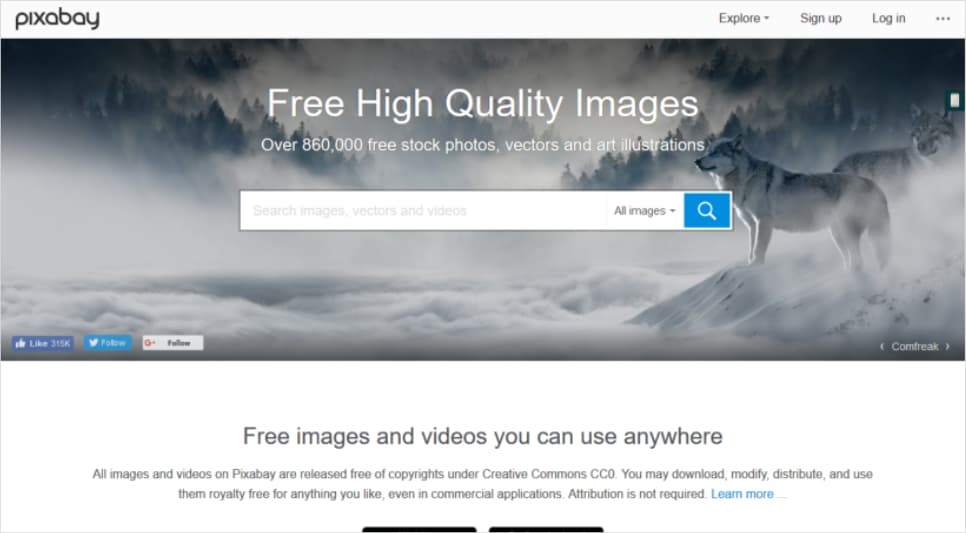 Pixabay is free to use stock library which enables anyone to share their photographs, illustrations and vector art on-line. The uploaded images are free to use for private and commercial use.
Professional, pay to use, images from Shutterstock are shown above the free stock images from PixaBay. These provide a useful option if you are unable to locate the image you need among those on PixaBay.
Quote from PixaBay: "All images and videos on Pixabay are released free of copyrights under Creative Commons CC0. You may download, modify, distribute, and use them royalty free for anything you like, even in commercial applications. Attribution is not required."
Link: https://pixabay.com/
2. Life of Pix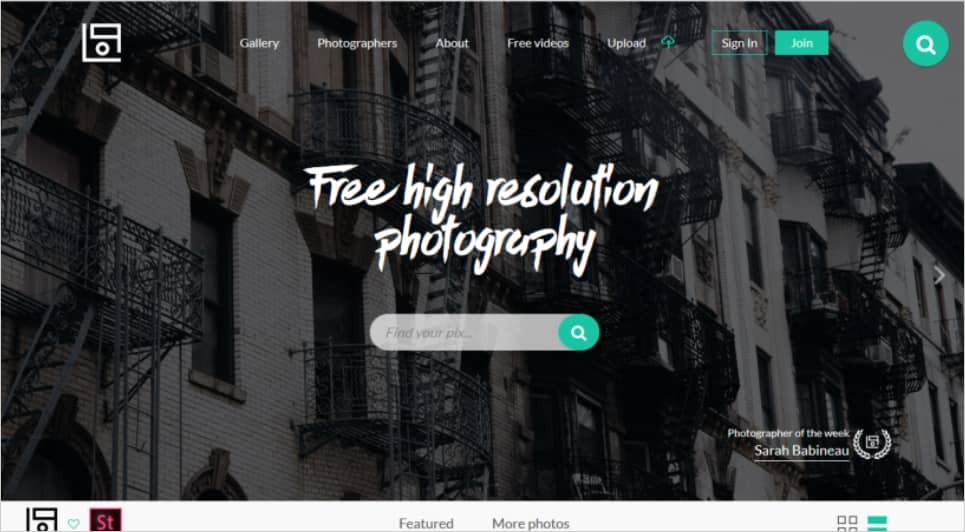 Life of Pix is primarily a site for photographers who want to create an on-line portfolio where other photographers and site visitors can view their art and follow them. A profile can have public and private areas and the service is free to join.
The photographs uploaded to the public side of photographers' portfolios are submitted to the public domain, with the photographers' agreement and can be used for private and commercial use.
Life of Pix are now also affiliated with Adobe Stock and will display images from Adobe's library alongside search results from it's own. Adobe Stock is a paid for service option should you be unable to locate the image you need for free.
Life of Pix also have a sister site, Life of Vids which offers a library of video clips free for private and commercial use.
Life of Pix and Vids request that if you enjoy using their stock you might consider a back-link to help promote the service.
Link: www.lifeofpix.com
3. Gratisography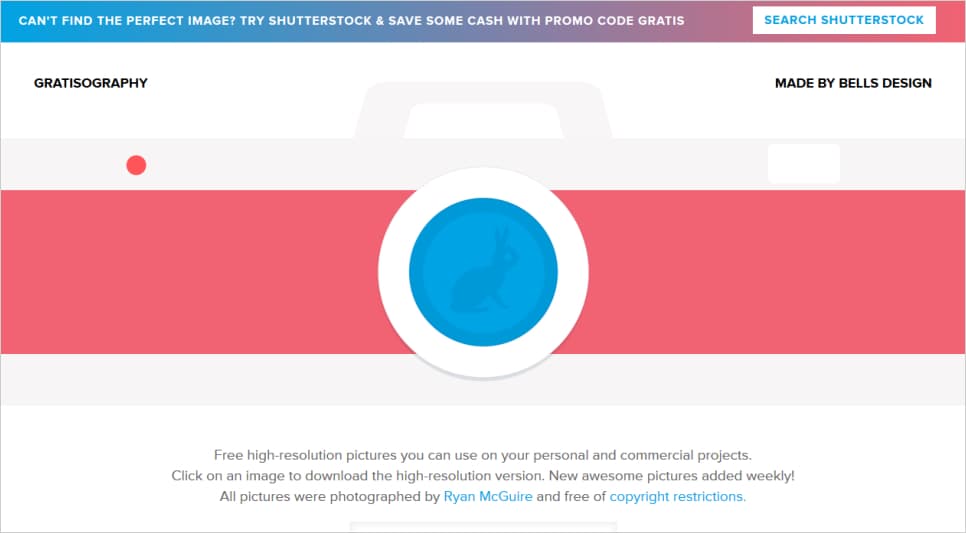 Gratisography is the website of designer and photographer Ryan McGuire.
The site features a range of subject matter, all of which has been photographed by Ryan himself and is presented in a clean website design which he also designed.
If you are looking for unusual and at times provocative images which will create a talking point then Ryan's site should be top of your list of image sources.
There are no restrictions on using Ryan's images for private and commercial use other than those of taste. You can read more about these by clicking here.
Link: http://www.gratisography.com/
4. Unsplash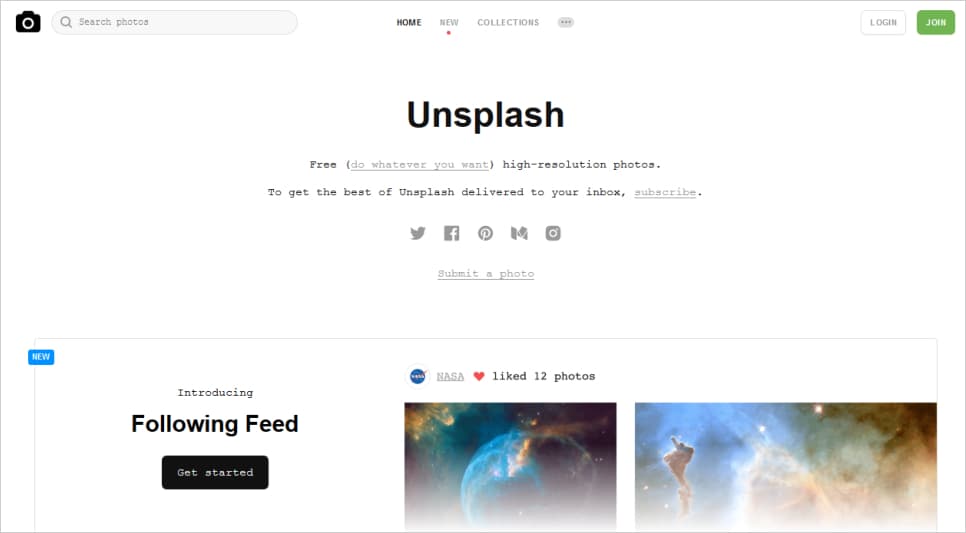 Unsplash is a free to use high resolution image library with some of the most breathtaking images available. The image quality and variety is impressive which makes the free use policy even more appealing.
They employ the Creative Commons Zero license meaning you can use the images in whatever way you desire, both for personal and commercial projects with no attribution required.
Link: https://unsplash.com/
5. Wikimedia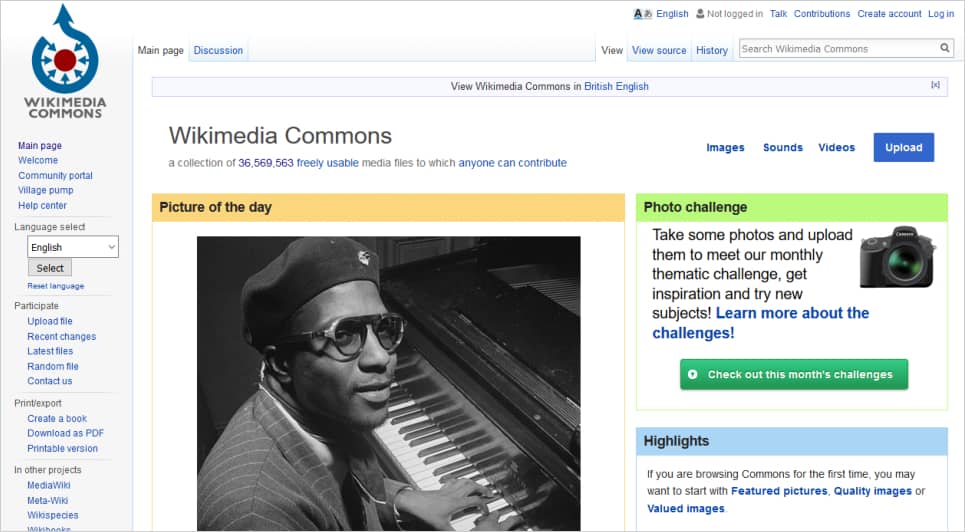 Wikimedia is an image repository maintained by the same group responsible for Wikipedia and a group of other open content resources. To quote the group directly, "Wikimedia is a global movement whose mission is to bring free educational content to the world."
The library is a collection of photographic images, video and audio files comprising over 36.5 million items. Yep, you read it correctly.
Wikimedia is a great resource for older images so if you need images for a specific time period, this could be the place for you.
Link: https://commons.wikimedia.org/wiki/Main_Page
Conclusion
These Five Sources For Free Photo Images provide a no-cost resource of photographic options which combine to provide a comprehensive solution to finding the perfect image. If you are a designer, or, making regular posts to a blog, or, social media, using these free sources could save you a substantial amount of money.
Stay Informed
If you enjoyed this article, someone else might too so why not use the sharing buttons to post it on social media for others to enjoy. If you would like to know when new articles have been added to our blog, then head on over and follow us on Twitter, like us on Facebook and follow our business page on LinkedIn.