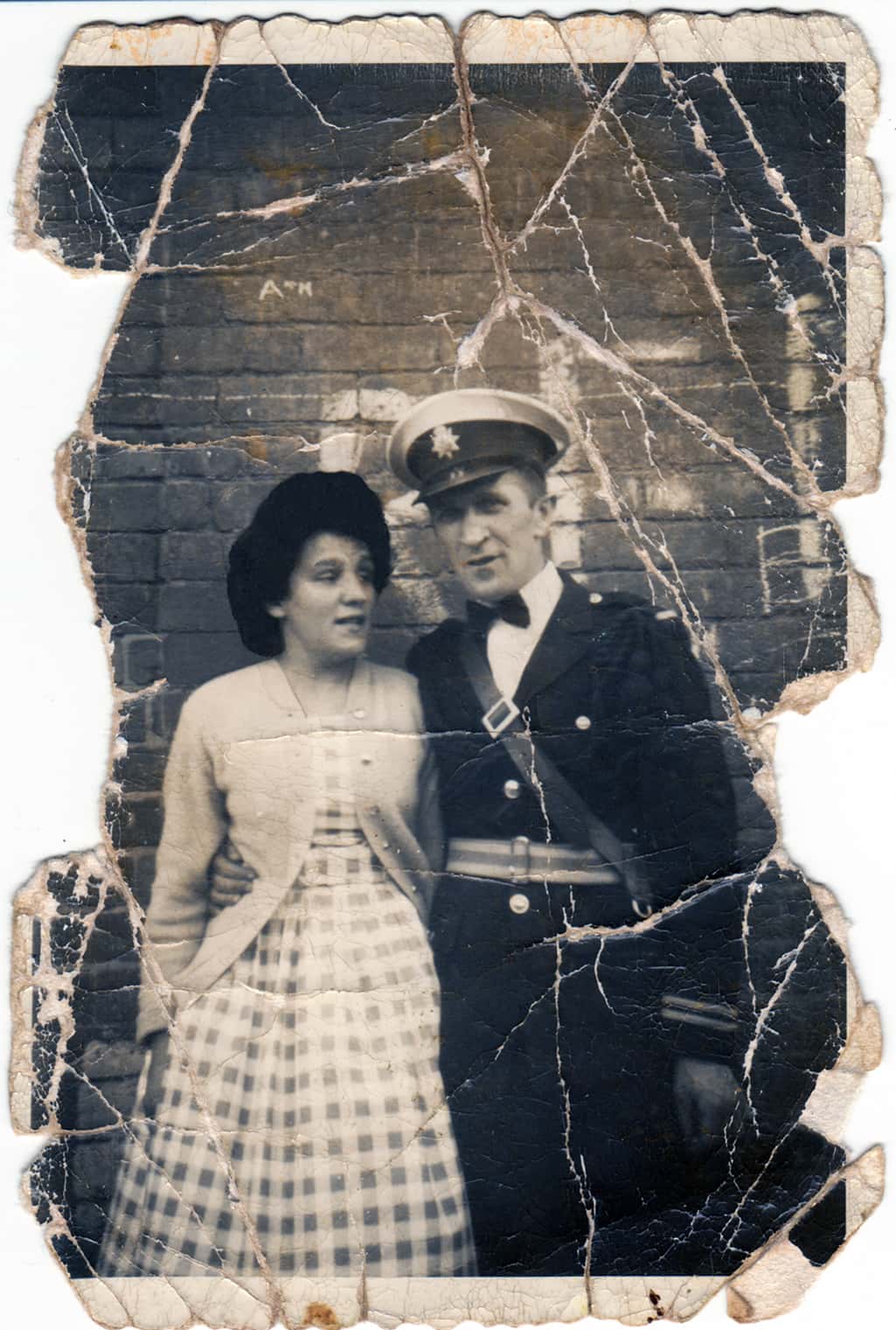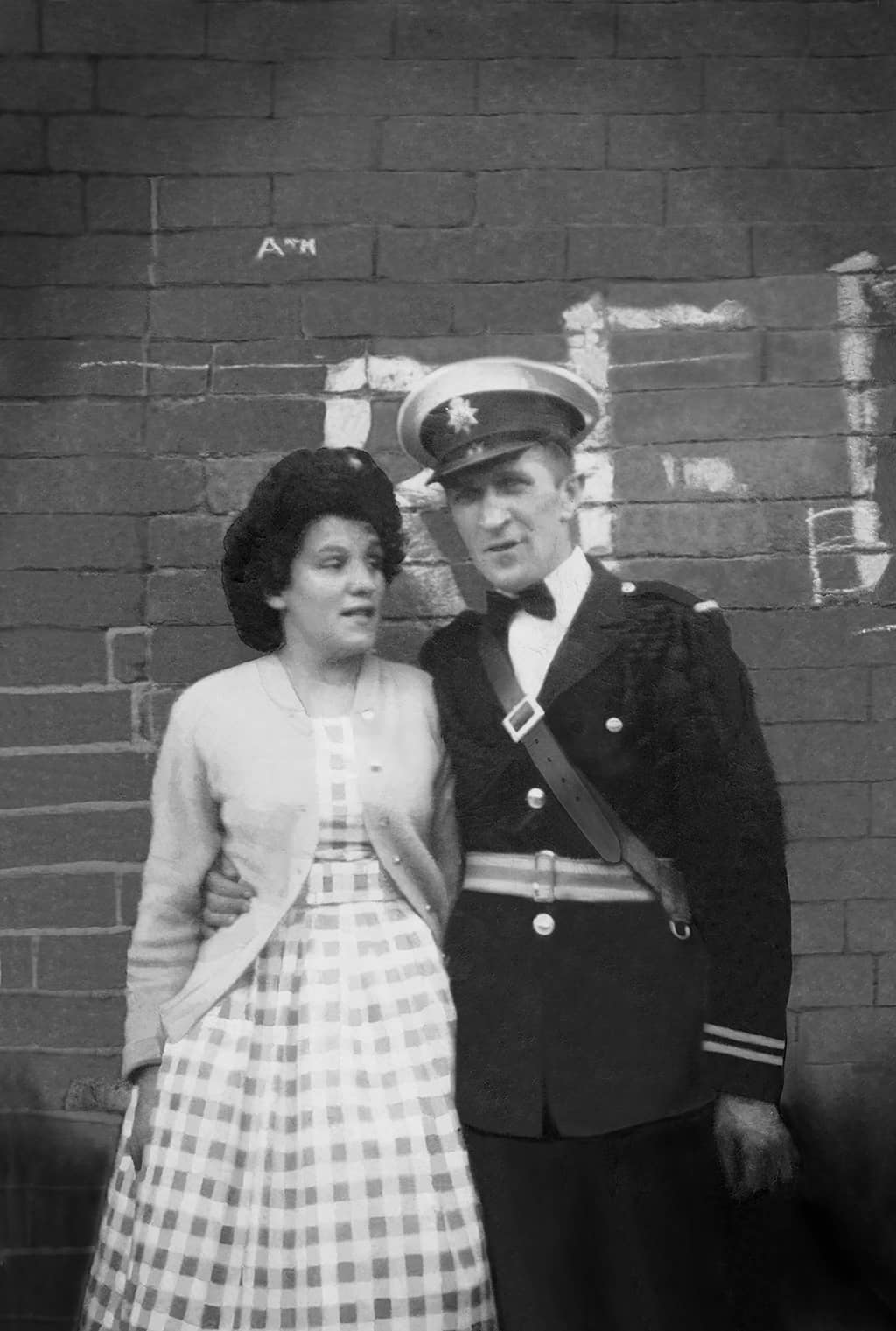 Introduction
The client contacted Vision Design Services and asked if we could restore this rare image of her and her husband, who had passed away some years previously.
Description
Extensive sampling from the original photo enabled us to build up a library of samples which were then used to replace the damaged areas. We then used close zoom cloning and pixel painting to remove years of wear.
The image was re-printed on Kodak photo paper and the two were mounted together in a frame. Several versions with differing tones were generated but the one shown here proved the best during printing.
Client Testimonial
I approached Michael with a very damaged photograph of my late husband and I when we met over fifty years ago. The photograph had holes in it and was ripped and tattered. I honestly didn't think that anything could be done with it.

The result was outstanding. Michael was able to take parts from the rest of the background and virtually remake the photo. The quality was so clear, it was almost as though it had only been taken yesterday.

Michael is very professional and will go the extra mile to produce top quality work.





Margaret Magill