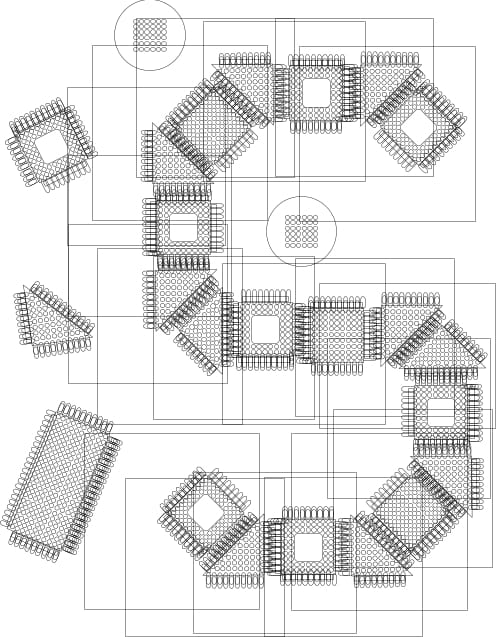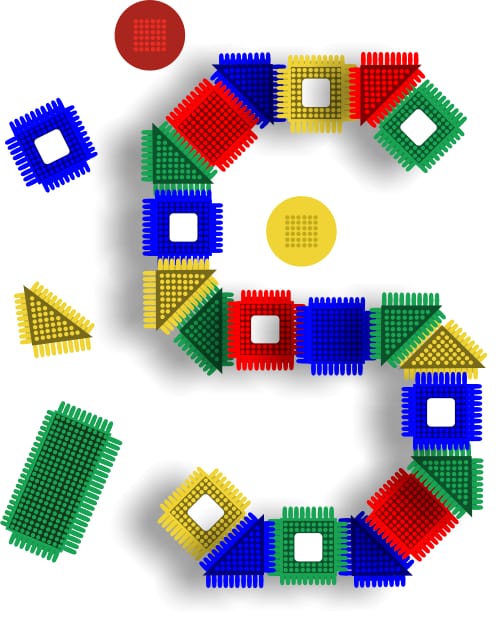 Introduction
This was a creative challenge to interpret the letter 'S' in a way which could be used as an illustration and a drop cap.
Description
In seeking inspiration for the illustration, we considered a number of options. We finally gained inspiration from a strong childhood memories which resulted in using Stickle Bricks as the basis of the design. The initial sketching was then completed on a whiteboard, photographed and imported into our vector design application.
We then re-created each Stickle Brick in vector form using available photographs as the source for colour and accuracy.
When the individual bricks had been created, we determined the best arrangement to represent the letter 'S' and feel the final result works well.