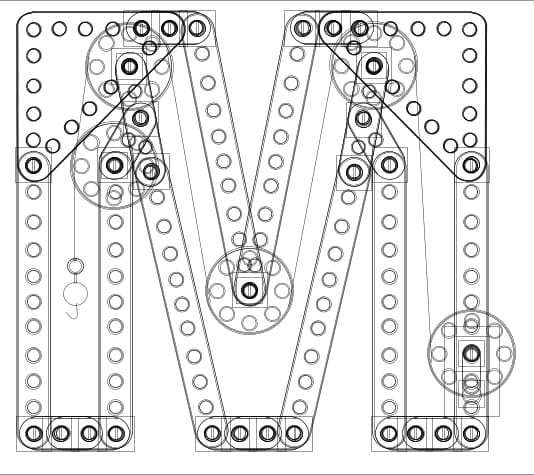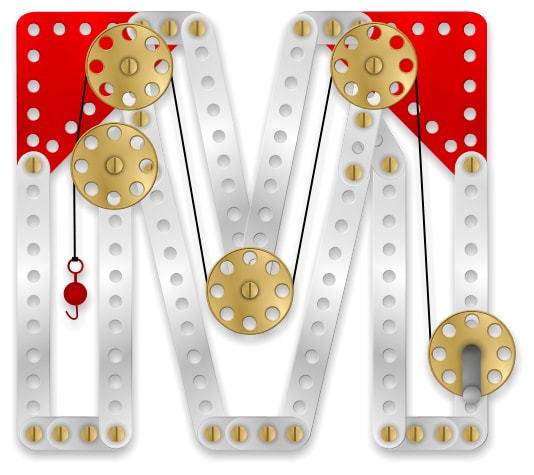 Introduction
This was a creative challenge to interpret the letter 'M' in a way which could be used as an illustration and a drop cap.
Description
In creating the illustration we reflected on childhood and the memory of Meccanno, with it's engineering background, seemed a good fit for a strong structural letter like capital 'M'. The initial sketching was then completed on a whiteboard, photographed and imported into my vector design application.
We then re-created Meccanno pieces in vector form using available photographs as the source for colour and accuracy. A polished metal finish was applied along with the strong red used on real Meccanno set pieces.
When the individual elements had been created, we then determined the best arrangement to represent the letter 'M'. A pulley system which winds through the letter 'M', was introduced for added fun and we feel the final result works well.