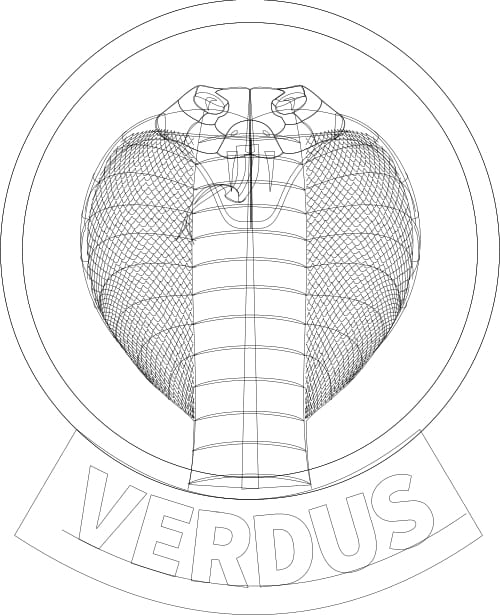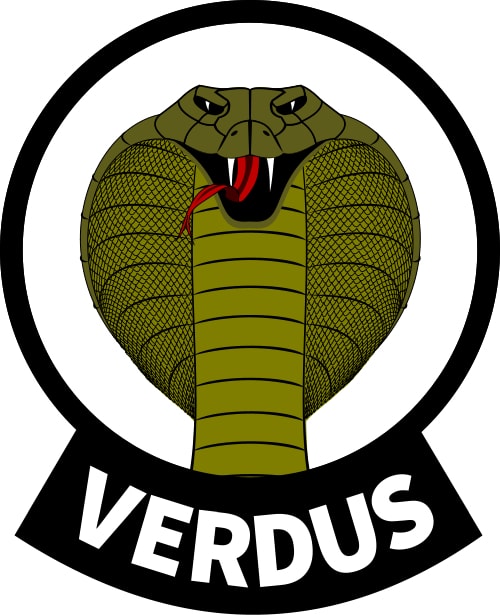 Introduction
We were approached by a fledgling on-line gaming team called Verdus who asked us to design a logo for them. They wanted the central graphic to be a Cobra snake with their team name positioned near it.
Description
We started the project by obtaining multiple images of Cobra snakes and sketching rough ideas of layout on whiteboards. Once we had a workable concept, we transferred this to our vector application.
Rough outlines were completed and several versions were refined until the client was happy.
With client agreement we moved to complete the logo in full colour vector format as seen in the representative graphic in this article.
Multiple versions were created providing print ready and digital options in full colour, white on black and black on white. This would ensure the logo could be applied as needed.