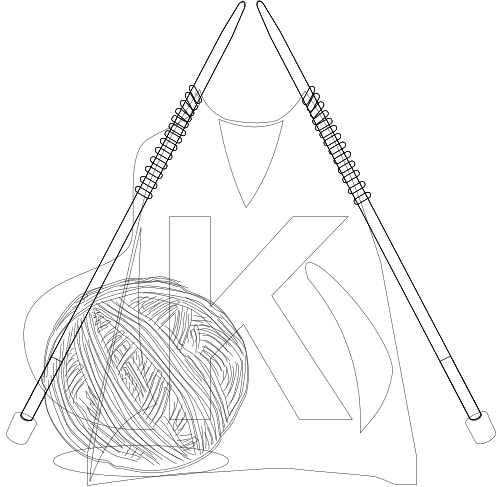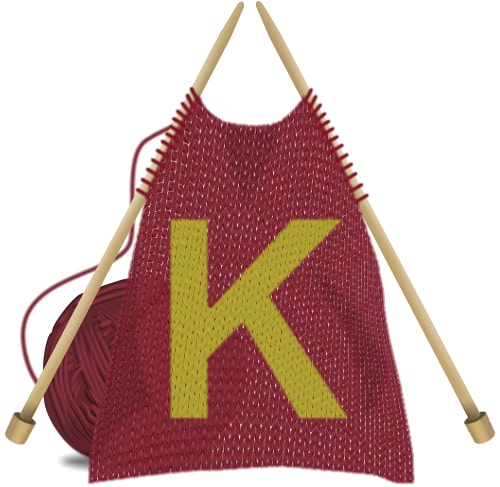 Introduction
This was a creative challenge to interpret the letter 'K' in a way which could be used as an illustration and a drop cap.
Description
The first decision we had to make concerned the subject which would be used to create the 'K' illustration. After considering several options we thought it would be good to reflect an artisan skill, Knitting.
The initial concept was sketched on a whiteboard, photographed and imported into our preferred vector application. We also sourced a range of images about knitting to get a better idea of what knitted fabric looks like and how the material attaches to the Knitting needles.
With all of my research completed, we began constructing the illustration. The Knitting needles were completed in reasonable time, however, the creation of the main fabric proved much more complex, having a fine herringbone pattern which took time to replicate.
The final result was worth the time spent as the fabric looks good and the overall composition is pleasing to view.